---
Start Time
End Time
Event
Details
All Day
Big Rapids Jaycees Annual Childrens Clothing Drive
Big Rapids Jaycees Annual Warm Clothes, Warm Kids Children's Warm Clothing Drive. November 5, 2012 - December 14, 2012. All donations are distributed within our community. Only NEW or gently used clothing will be accepted. Winter Jackets, Snow Pants, Hats, Boots, Gloves, Scarves, Wool Socks, Sweaters, Footed PJ's. All clothing will be donated to our local PROJECT STARBURST and WISE. Thank you to our media sponsors: Y-102 WYBR and Big Country 100.9 WYBR. Special thank you to Pete's Cleaners for cleaning all donated items.
All Day
4th Annual "Tailgate" Chili Cook-off
It's Chili Cook-off time again! Join us in beautiful downtown Luther for the 4th Annual "Tailgate" Chili Cook-off. You will need all the fixings to make at least a gallon of chili on your tailgate (on the street) and an original song themed name (Ex. I fell into a burning ring of chili.) Cooking begins at 10am and tasting begins at 1pm. Prizes! Good Food! Fun! We hope to see you there! This is a Luther Days Association fundraiser and there is a small fee to participate. All proceeds go to support the Luther Days Association.
9:00AM
2:00PM
Bethel Lutheran Church Holiday Bazaar
Holiday Bazaar at Bethel Lutheran Church from 9AM-2PM! Located on M-46, just east of Old 131 (Federal Rd.). Local Crafters, Bake Sale, Card Corner, Christmas Decorations, Drawings for Quilt & Craft items. Breakfast and lunch will be served. This is an excellent time to start your Christmas shopping and have a fun filled day! We have a few spaces left for crafters. Cost is $15 per table and an item for our craft drawings. If interested call Sandra at 231-856-7771.
10:00AM
3:00PM
Fall Bazaar, Expo & Bake Sale
Crossroads Charter Academy Fall Bazaar, Expo & Bake Sale! From 10am-3pm. Located at Crossroads Schools at 215 North State in Big Rapids. For more information call Becky at 231-250-7776.
3:00PM
7:00PM
Scandinavian Festival
Immanuel Lutheran Church, 726 Fuller Ave., Big Rapids, MI will be hosting a Scandinavian Festival from 3:00-7:00. There will be craft and a bake sale beginning at 3, demonstrations will be held, and an authentic Scandinavian dinner will be served from 4-7. Dinner is $12 for adults and $5 for children under the age of 10. Dinner tickets are limited to 125, so get them early at the church office! Call 231-796-8273.
---
---
---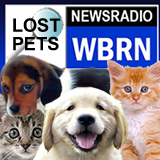 Click here for the WBRN-AM Lost Animals page