---
Start Time
End Time
Event
Details
All Day
Big Rapids Jaycees Annual Childrens Clothing Drive
Big Rapids Jaycees Annual Warm Clothes, Warm Kids Children's Warm Clothing Drive. November 5, 2012 - December 14, 2012. All donations are distributed within our community. Only NEW or gently used clothing will be accepted. Winter Jackets, Snow Pants, Hats, Boots, Gloves, Scarves, Wool Socks, Sweaters, Footed PJ's. All clothing will be donated to our local PROJECT STARBURST and WISE. Thank you to our media sponsors: Y-102 WYBR and Big Country 100.9 WYBR. Special thank you to Pete's Cleaners for cleaning all donated items.
All Day
Barryton Conservation Club ASA
ASA - 3 D indoor shoot. Cost varies. Line starts at 9am and 1pm. For more information contact Rob at 989-400-3544. All proceeds go to help with the expenses of this facility.
9:00AM
4:00PM
Free Career Workshop
The Church of Jesus Christ of Latter-Day Saints Community Service Project welcomes everyone to a FREE Career Workshop for the unemployed, underemployed, and people thinking about a job! Located at Church Building, 1320 Woodward in Big Rapids. A light sandwich, drink, and dessert lunch provided. Your chance to find out what employees look for in a resume, have your resume critiqued, receive tips on job interviewing, and much more! Contact Myrl Thompson at 231-796-6903 to sign up or with questions. Also email: midmichigan.grassroots@yahoo.com. THIS EVENT HAS BEEN MOVED TO SAT. JANUARY 26th, 2013.
11:00AM
2:00PM
Rhythm's Edge Dance Team Fundraiser
Candyland Christmas photos with Santa! Photos printed on-site. $6 photo. Rhythmic Sky Dance Studio. 11 a.m. - 2 p.m. There will also be face painting, cookies & hot chocolate! For questions call Denise at 231-832-2261.
12:00PM
3:00PM
Santa In Big Rapids
Santa is coming to Big Rapids Furniture from 12pm-3pm!
---
---
---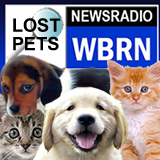 Click here for the WBRN-AM Lost Animals page