---
Start Time
End Time
Event
Details
All Day
1st Dentistry from the Heart
On Saturday March 16, 2103 Big Rapids Dental Health Care will be hosting our first Dentistry from the Heart event. Dr. Robert Scharp and Dr. Michelle Kitzrow, along with their team and friends in the dental community will be providing completely fee dental care for people in our community that finds themselves in need. As a growing number of American lacks dental insurance, we feel this is a great way to address many health problems and give back to our local community. We feel it is important to share our expertise in oral health care while working towards complete body health. To ensure the success of this event, we are seeking your help in getting the word out to our shared community. We'd greatly appreciate the donation of your services for this very special event. Please contact our office at your earliest convenience. For more information on Dentistry from the Heart, please visit www.dentistryfromtheheart.org. We look forward to hearing from you!
All Day
17th Annual Pine River Area "3 on 3" Tournament
17th Annual Pine River Area "3 on 3" Tournament Where: Pine River Middle and High School Who: Boys and Girls (18 and under) 8 Divisions Team Entry Fee: $75 early entry fee (if postmarked by Feb 23rd) $80 regular entry fee (deadline - March 9th) Contact: Denise Brock Text or Call (231) 388-1415 Email: brockden07@yahoo.com or vist www.buckpride.com Proceeds from this event will help the Pine River Buck Pride Group with improvements to Pine River athletics facilities.
---
---
---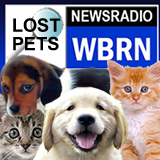 Click here for the WBRN-AM Lost Animals page