---
Start Time
End Time
Event
Details
All Day
Bandshell Summer Concert Series
Blue Water Ramblers (Bluegrass/Country) will be playing at the Hemlock Park Bandshell in Downtown Big Rapids and is FREE to the public. Sponsors: City of Big Rapids, Ferris State University, Convention and Visitor Bureau,Mecosta County Chamber, Spectrum Health Big Rapids Hospital. **In the event of inclement weather, location is moved to Cranker\\\'s Brewery and Restaurant, S State Street Big Rapids MI
All Day
Crossroads Book Sale
During open library hours, 410 W. Upton, Reed City. Stop into the library during the Crossroads Celebration and see if we have that book you have been looking for! $1.00 hardcover, $.50 paperback and $1.00 puzzles, DVDs and other items.
7:00PM
11:00PM
Trap Shooting under the lights
Location: Barryton Conservation Club. The cost is $4.00 per adult and $1.00 per child per round. The rounds consist of 2 shots from 6 different stations. Youth ammo is supplied. Hit an off color (white) pigeon and win a pizza. Every night of the event is a Ham shot $1.00, 1 target, 1 shot and the closet person wins the ham. All events start at 7pm and continue as long as the shooters wish.
The Wanted - Glad You Came
---
---
---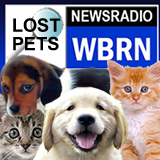 Click here for the WBRN-AM Lost Animals page