---
Start Time
End Time
Event
Details
All Day
Greenville Danish Festival
Carrying the theme "The Storks", the event will feature live music, arts and crafts fair, grand parade, fairy tale parade, family fun day, sports tournaments, a car show, Art at the Green, a talent show,geocaching, truck and tractor pull, and a grand prize raffle. For more information, visit www.danishfestival.org
7:00PM
11:00PM
Trap Shooting under the lights
Location: Barryton Conservation Club. The cost is $4.00 per adult and $1.00 per child per round. The rounds consist of 2 shots from 6 different stations. Youth ammo is supplied. Hit an off color (white) pigeon and win a pizza. Every night of the event is a Ham shot $1.00, 1 target, 1 shot and the closet person wins the ham. All events start at 7pm and continue as long as the shooters wish.
9:00AM
3:00PM
3-D Shoot
The Barryton Conservation Club is hosting a 3-D Shoot. . The cost is $8.00 per person, kids under 14 are free. We will have snacks and drinks available for a fee. Our 3-D course is a 1.9 mile walk through the woods on mowed trails. For more information visit our web site at www.Barryton.org.
2:00PM
6:00PM
2nd Annual Big Rapids Shakespeare Festival
Located at the Hemlock Park Bandshell. Now performing "The complete Works of William Shakespeare-abridged." More information can be found at brshakespeare.org and on Facebook at Big Rapids Shakespeare Festival.
Frank Sinatra - I Heard The Bells On Christmas Day
---
---
---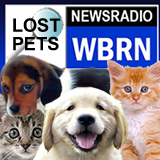 Click here for the WBRN-AM Lost Animals page