---
Start Time
End Time
Event
Details
All Day
20th Anniversary Party
Goodwill will be hosting its 20th Anniversary Party. They will have raffles, giveaways, cookies and punch, etc.
7:00PM
11:00PM
Trap Shooting under the lights
Location: Barryton Conservation Club. The cost is $4.00 per adult and $1.00 per child per round. The rounds consist of 2 shots from 6 different stations. Youth ammo is supplied. Hit an off color (white) pigeon and win a pizza. Every night of the event is a Ham shot $1.00, 1 target, 1 shot and the closet person wins the ham. All events start at 7pm and continue as long as the shooters wish.
---
---
---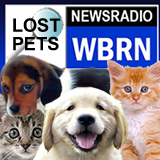 Click here for the WBRN-AM Lost Animals page